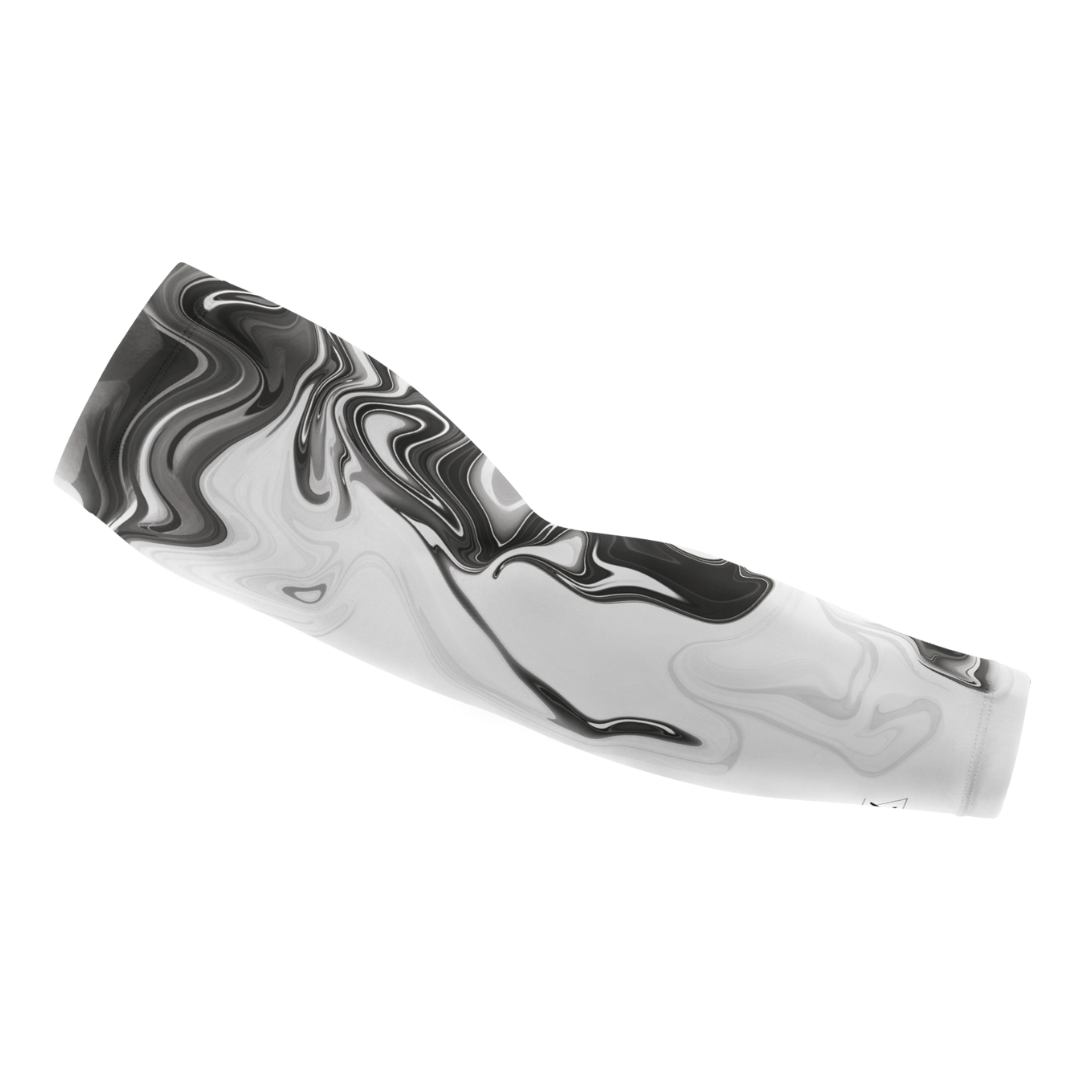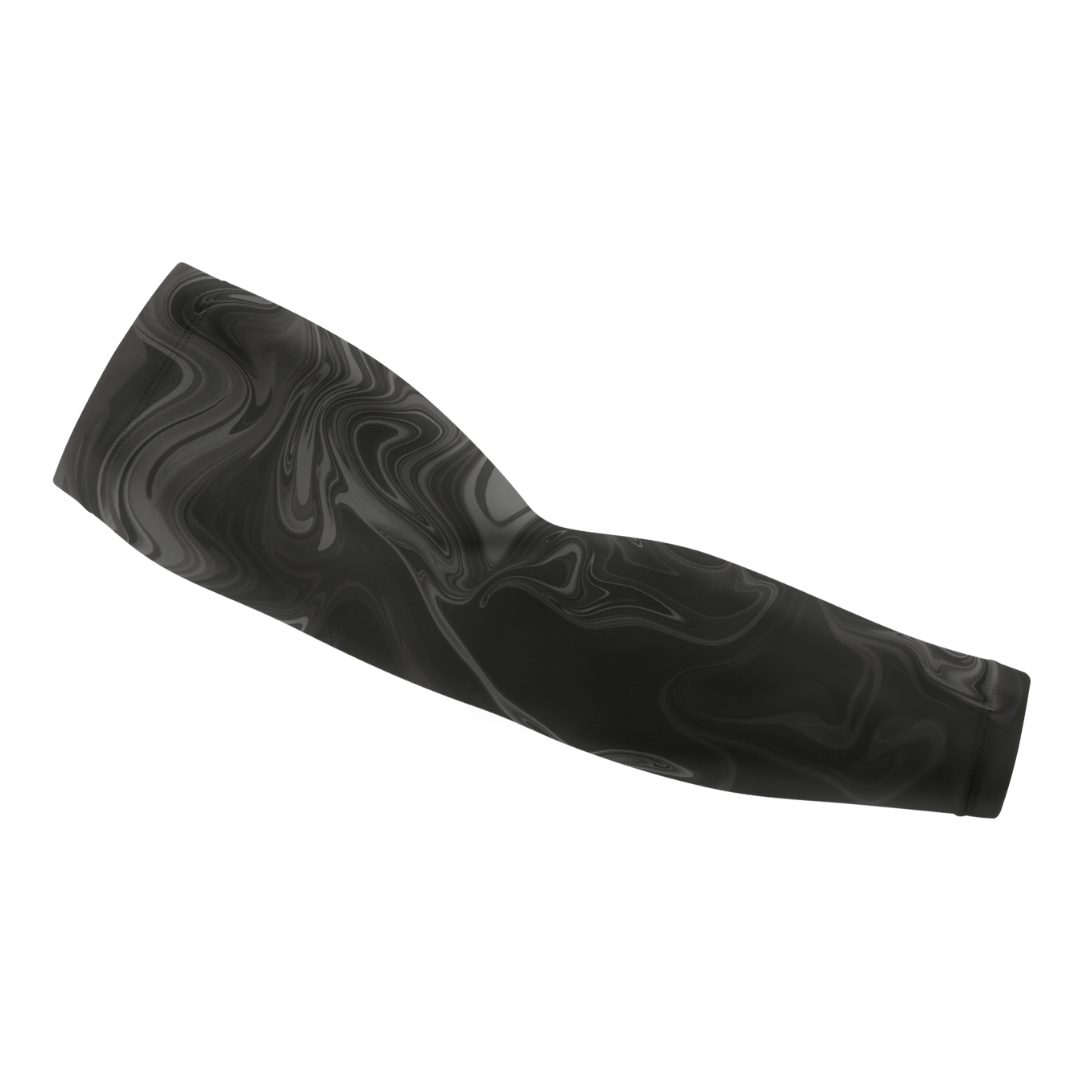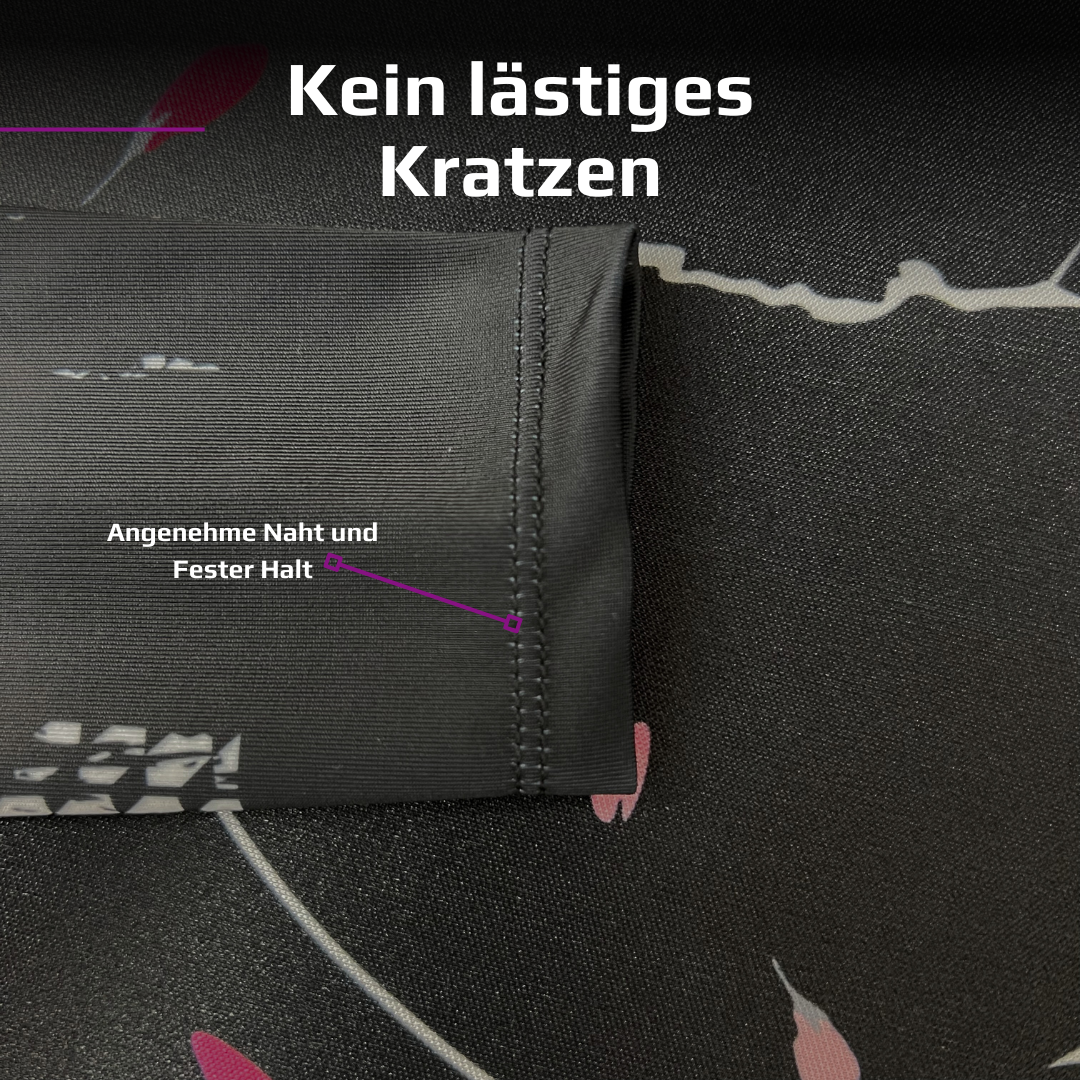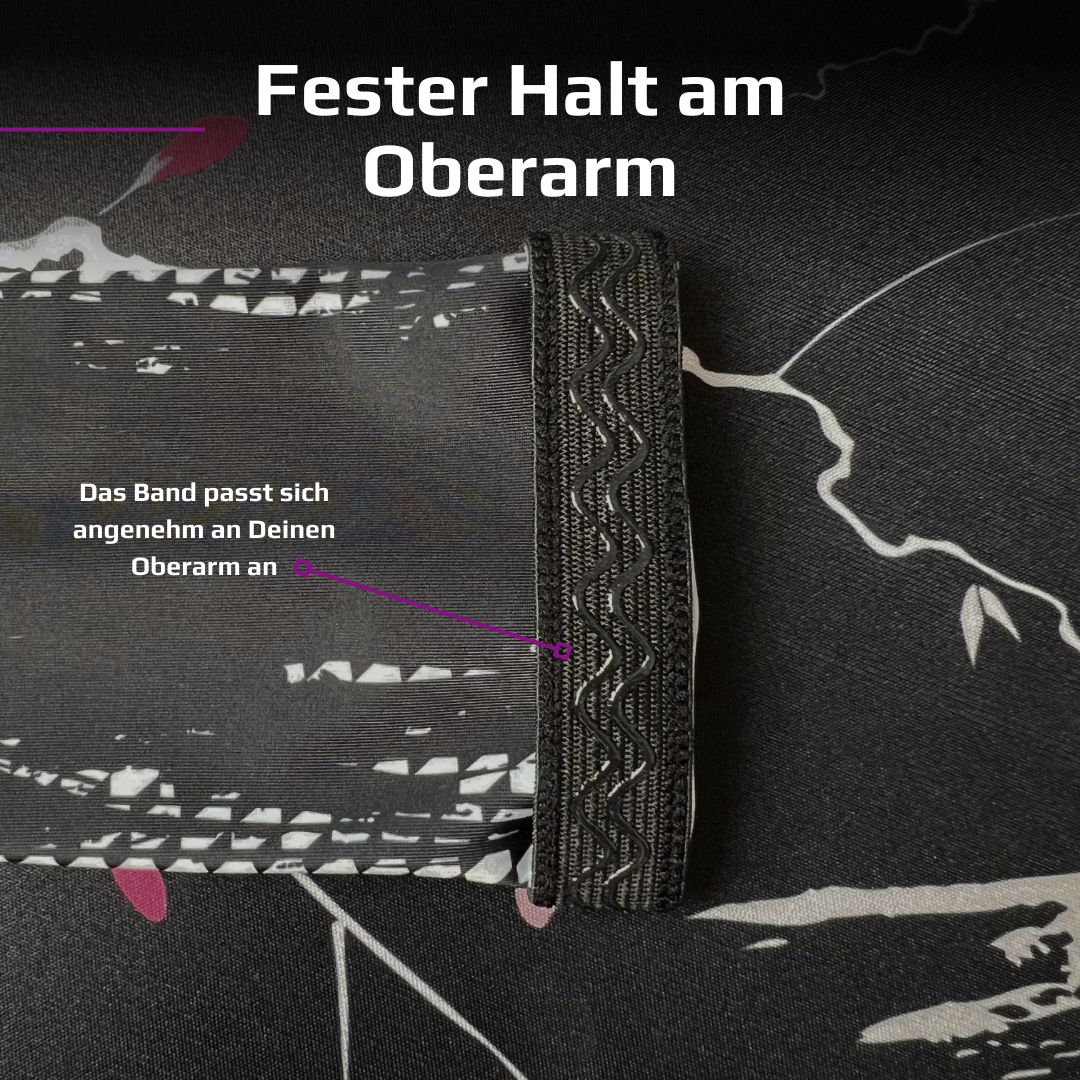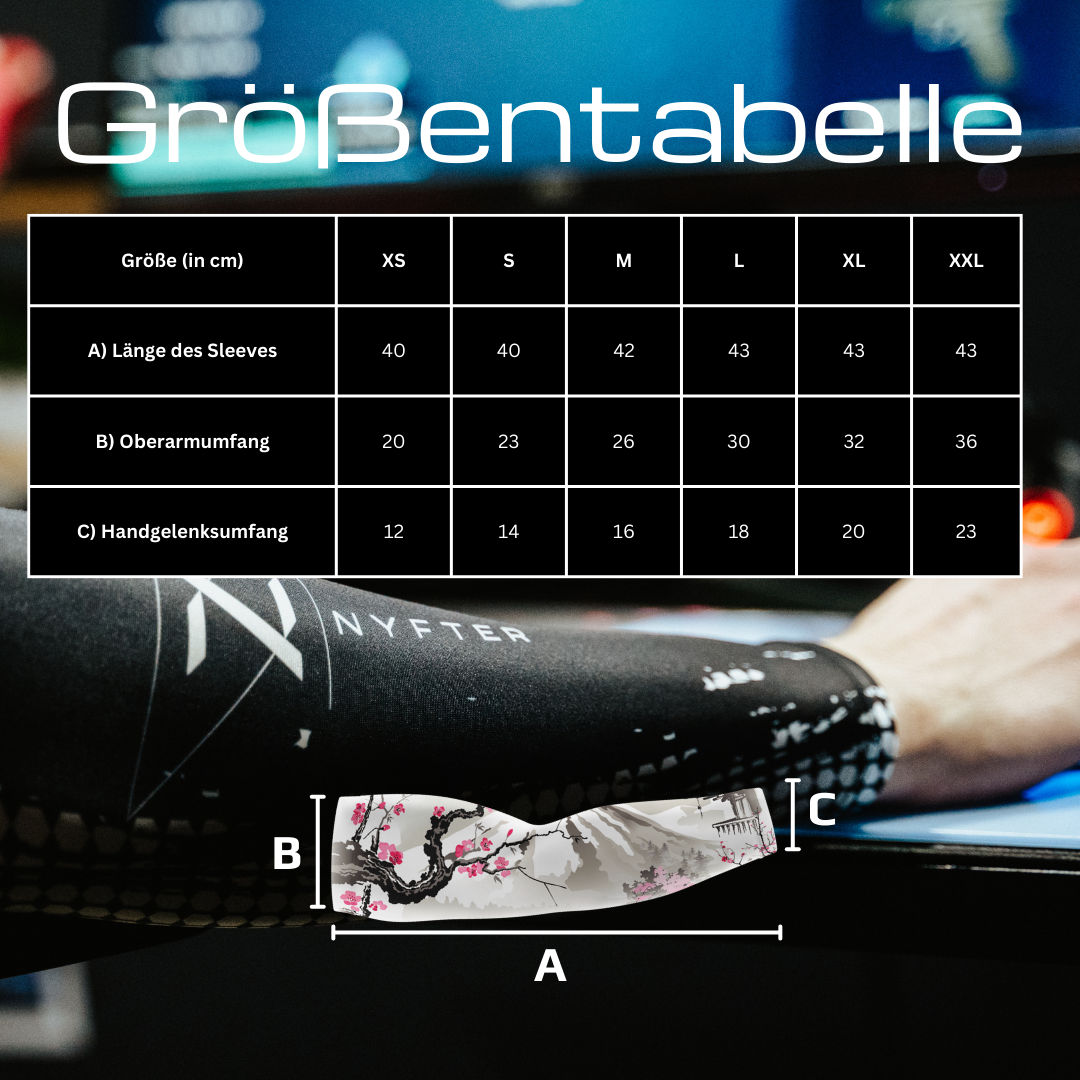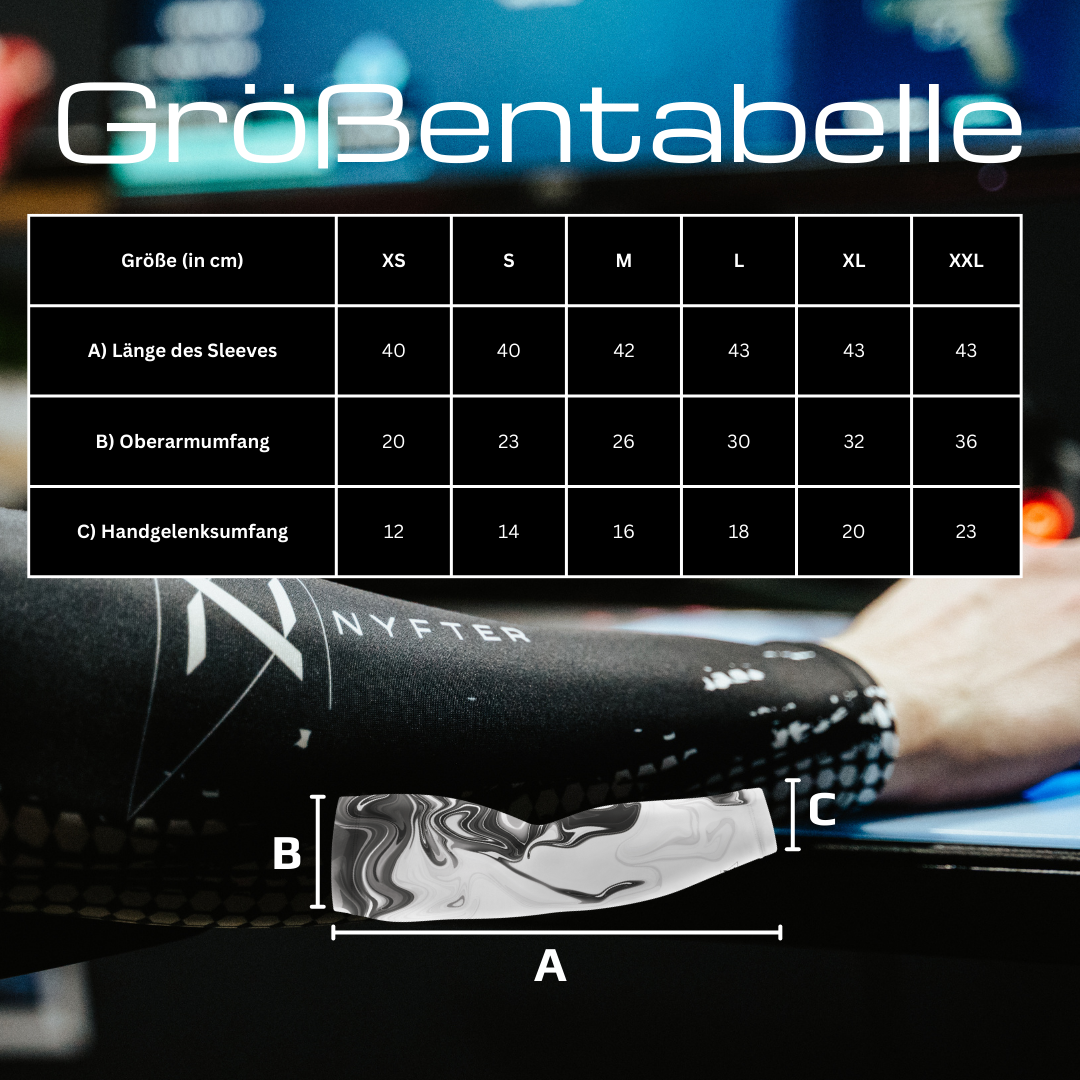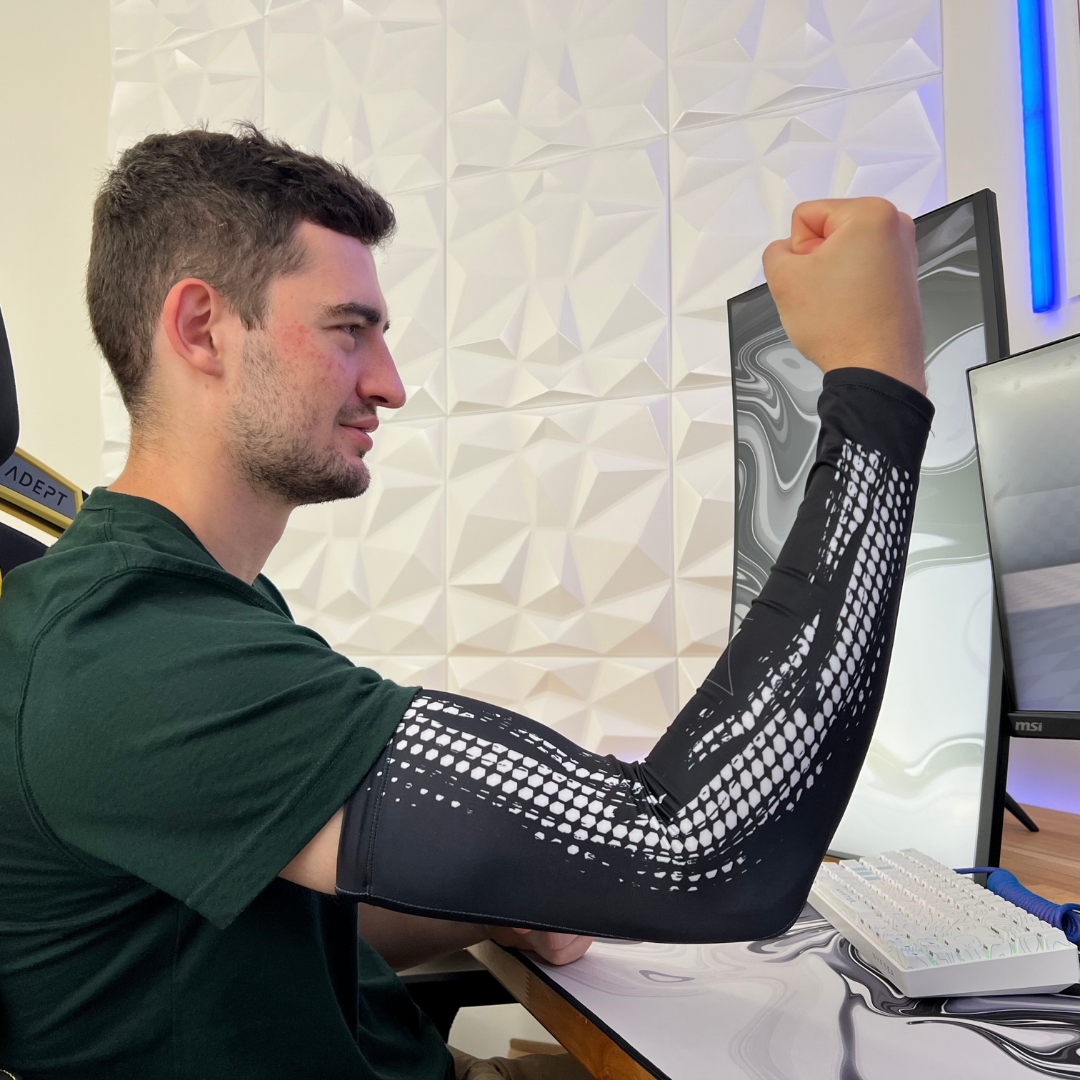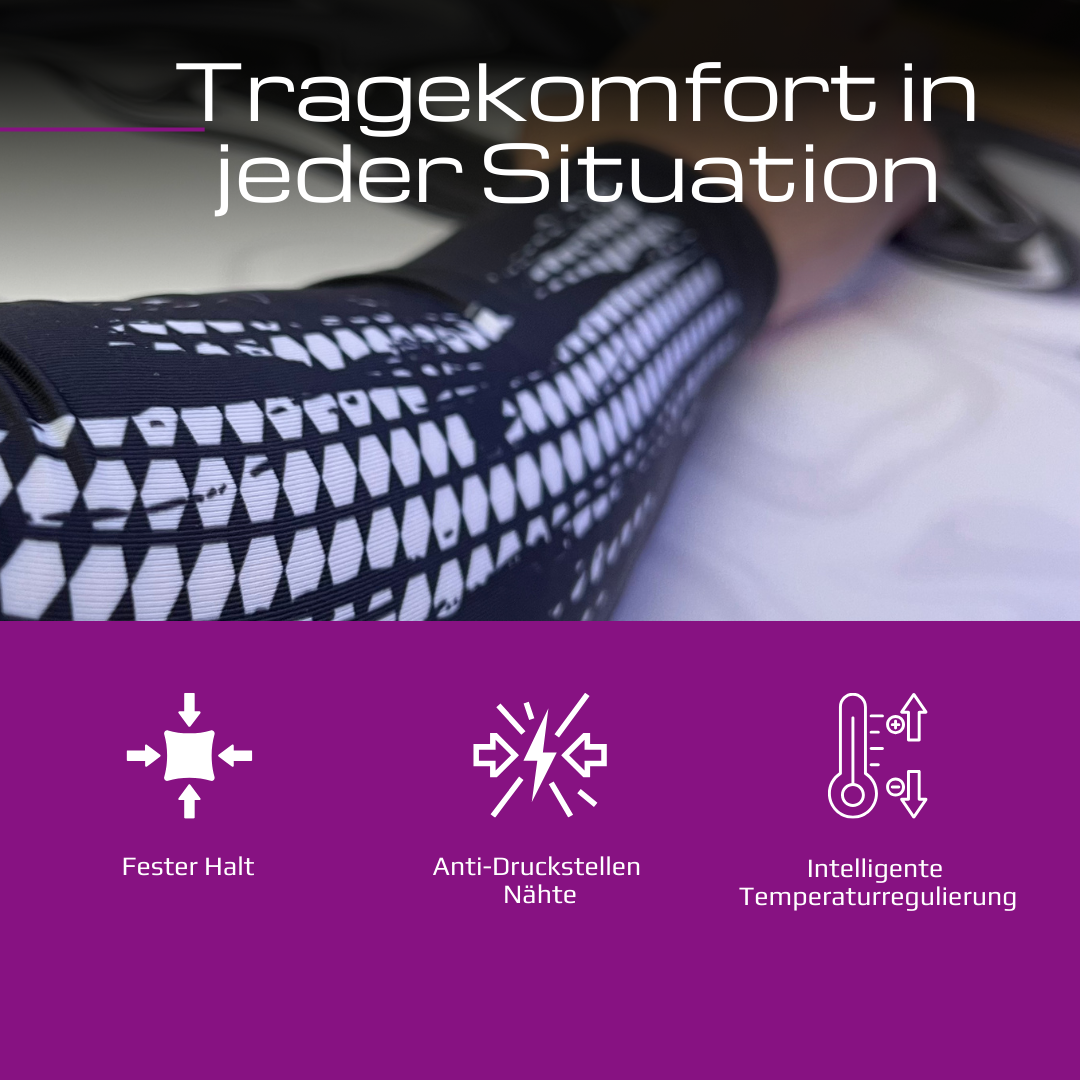 Nyfter® Gaming Arm Sleeve Liquid
✔ Improve your Glide on the Mousepad!
✔ ANTI-sweat effect thanks to sweat-wicking technology
✔ Pleasant in summer, warming in winter thanks to the temperature-regulating effect
Material: 88% Polyester & 12% Elastane
Note: The material is elastic, if in doubt choose the smaller size.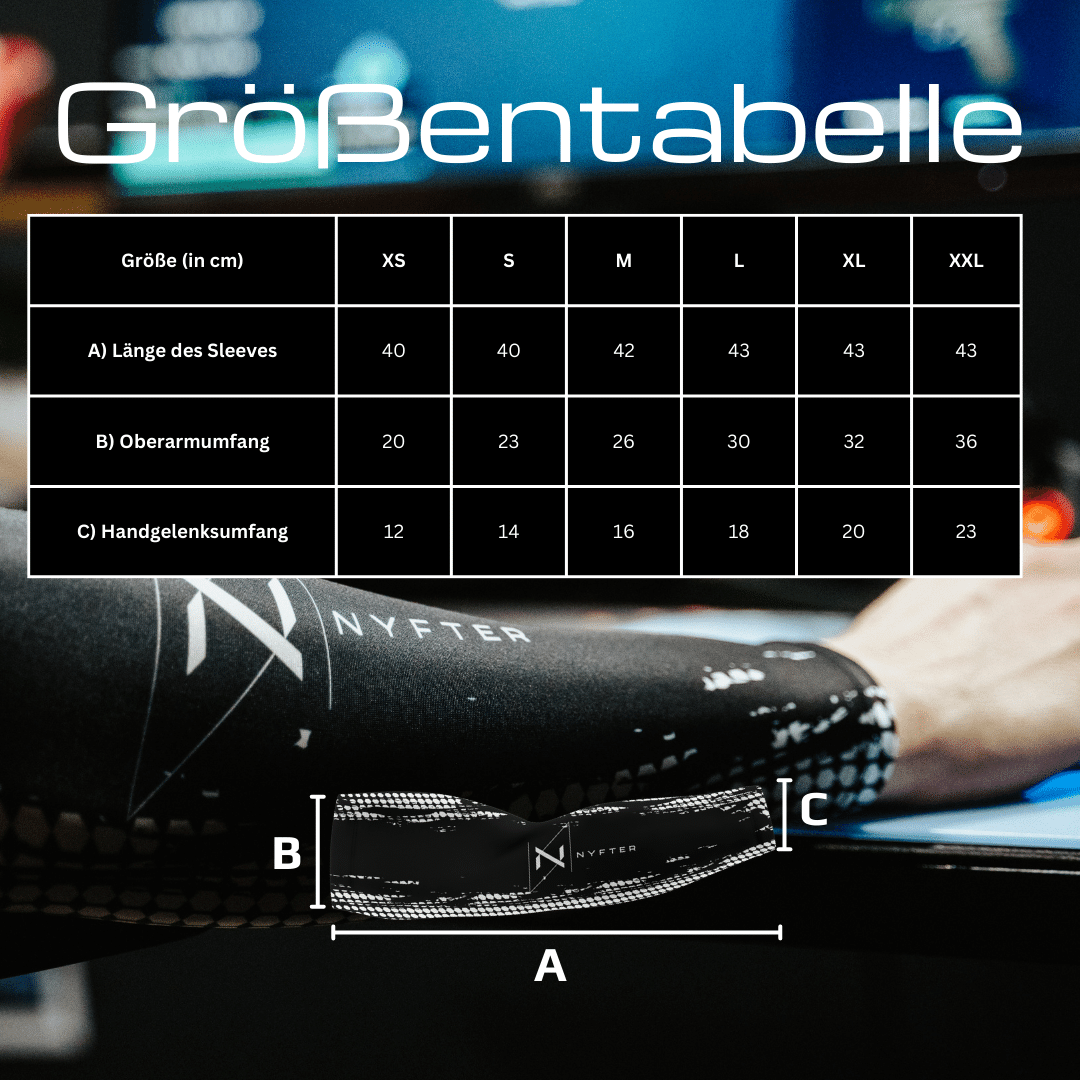 Great equipment has to fit
Due to popular requests from the community, we have released the sleeve in a variety of sizes. Orientate yourself on the size chart.
Non-slip & flexible
Your second skin
We put a lot of work into the sleeves to avoid pressure points while achieving a skin-tight feel.
You hit every opponent
The most important part of the sleeve is the one that rests on the mouse pad. We focus on 3 aspects: glide, tight hold & smooth seams.